Time to charge a bit more?
When increasing the fees charged in your practice, you'll want to give your clients some advanced notice of the change.
There's a few ways to do this with the tools Jane provides.
Treatment Descriptions
You can update the description of your treatment to notify the clients booking online that you will be increasing prices as of a certain date.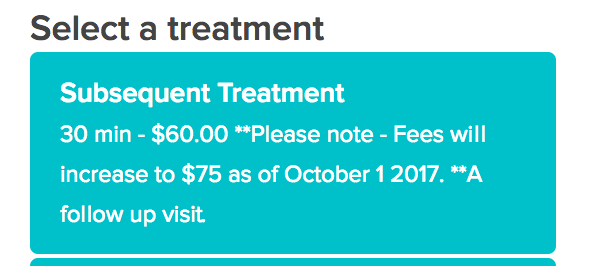 You can edit this description from the Settings _ Treatments area.
Online Booking Banner
There's an area in Jane called "Language" that allows you to customize much of the text shown to clients. You'll need to be an All Access account to get there, but it's found in the Settings tab.
The Online Booking banner can be useful to notify clients of a fee increase. In Languages it's called "Notice/Message on Online Booking Page" and it looks like this:

Reminders and Notifications
A great way to inform your currently active clients of the change is through booking and reminder notifications. You can add text to those emails so that when they book appointments and receive reminders of their appointments they will be notified of the increase.
There are a number of emails sent from Jane, but the ones that might be best in this scenario are:

and

List Export
Finally if you want to export your full patient list to send out some information you will want to use the "List" export in the reports area. The "email list" export will only show clients who have opted in to Marketing emails, so if you want a full list of all of your clients, the regular "list" report will be the one to use.
You can export to excel and pull out the column of email addresses to send out a mass email through Mailchimp or another outside email service.
On the Day
On the day of the increase you can adjust your prices from the Treatment area of your Settings. Once you've increased the cost of the treatment, all visits that you "Arrive" will start charging this new price.

This is not dependant on when or on what day the treatment is booked. So if you are wanting to still charge the old price after the fee increase you will want to manually over-ride the invoice by clicking on the blue words that say "Patient Invoice" to decrease the invoice cost.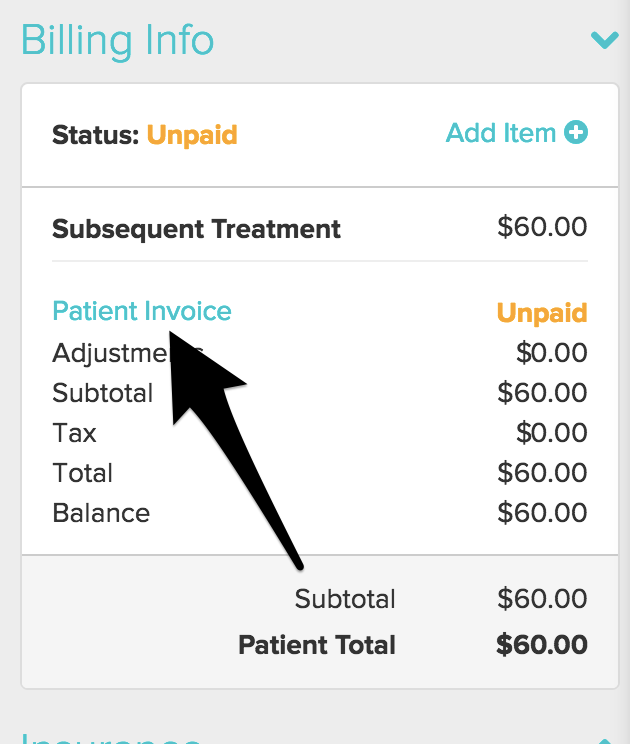 Then you might consider removing all the custom notifications you've set in online booking and reminders.